September 2012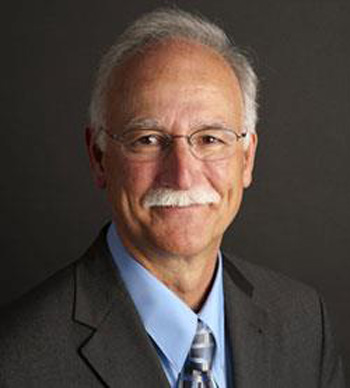 The Journeyman recently spoke with Alameda County Supervisor Richard Valle about his work and his priorities as a member of the Board of Supervisors. The former Union City councilmember was sworn in June 26 to fill a vacancy on the Board after the resignation of District 2 Supervisor Nadia Lockyer. Valle will be up for re-election on November 6, and has been endorsed by the Building Trades Council.
Alameda County Building and Construction Trades Council Secretary-Treasurer Andreas Cluver noted that, "The Building Trades worked hard to get this former union representative and current union employer unanimously appointed to fill the vacant Supervisor seat."
Valle founded Tri-CED Community Recycling in Union City in 1980 and serves as its President/CEO. The company is California's largest nonprofit recycling operation, and is affiliated with Teamsters Local 70. Valle said, "I am proud that it is one of the most successful nonprofit recycling operations in the nation with a proven record of creating well-paying union jobs. In these tough times, I believe strongly that quality jobs are more important than ever." In June, Tri-CED hosted a news conference where Teamsters Joint Council 7 President Rome Aloise and U.S. Rep. Pete Stark spoke out in support of the "Bring Jobs Home Act," which would end tax cuts for corporations that move jobs overseas.
The Supervisor said his priorities include establishing a county-wide Project Labor Agreement with the Building Trades, working to pass Measure B1 on November ballot, building a vocational training center in Hayward, and saving St. Rose hospital and dealing with the impacts of the closure of Kaiser hospital in Hayward.
Valle recently worked with the BTC to negotiate a PLA with the County for the East County Hall of Justice. He told The Journeyman, "I am fully in support of a county-wide PLA." He said it would come before the Board for a vote this fall.
Supervisor Valle said that Measure B1 on November ballot would enable the County to fund more infrastructure and transportation improvements. Measure B1 would reauthorize and extend Alameda County's transportation sales tax Measure B, originally passed by voters in 2000. Valle noted that the measure had funded many projects that created good paying construction jobs as well as funding improvements and expansion of services for AC Transit. Measure B1 would provide over $7 billion in infrastructure and transportation improvements in the county.
A high priority for the Board of Supervisors is saving St. Rose hospital in Hayward as a community benefit, Valle said. The hospital has been run as a charity care hospital, non-profit since 1962. Along with Highland Hospital in Oakland, St. Rose serves more uninsured patients than any other hospital in Alameda County. "I am opposed to privatizing it," he said. "We are working with community groups and labor unions to find a way to sustain it, including Teamsters 856 which represents over 200 members at the hospital." Valle said that funds from County Measure A could help sustain the hospital, and the Board of Supervisors will vote on whether to provide more funding. The County did allocate some funding for the hospital in March.
The San Francisco Chronicle reported in March that St. Rose, "excels in services most in demand among its patients, such as pediatrics, prenatal and obstetrics, and heart attack treatments. The 217-bed hospital delivers 1,300 babies a year, more than much-larger Highland. But as health care costs have soared, the hospital's bare-bones economic model eventually collapsed. In 2005 the Sisters of St. Joseph decided to sell the facility, and when no buyer came forward, it became an independent nonprofit… Since then, its board has been looking for options to keep the hospital open. It not only serves a wide swath of uninsured patients, it will also be the only hospital in Hayward after Kaiser relocates to San Leandro."
Richard Valle said the Board is also working on impacts of the closure of Kaiser in Hayward. He said that the closure will be a hardship for people in Union City and Hayward who will have to go to San Leandro for emergency services. The hospital is also slated to close its inpatient pediatrics unit in 2014. "Closure of the hospital will have a negative impact on the local community, businesses, and the overall economy," Valle said.
To balance some of that negative economic impact, Valle said he would be asking Kaiser to contribute funding through an endowment for a vocational training center on the Tennyson corridor near Kaiser when they close the hospital. He said the proposed center would train people in the building trades and would replicate the models of Cypress Mandela in Oakland and City Build in San Francisco that provide pre-apprenticeship training programs. Valle said he was working with the Carpenters and Sprinklerfitters unions to develop the project, which would be built with all-union labor. The vocational training center would also include a multi-purpose center with a vocational health center, childcare center, and educational programs. Valle said he was also working with the City of Hayward, faith-based groups and local community colleges to develop the center.
Valle commented on budget cuts and public sector workers: "The rank and file workers have gotten a bad rap because of the abuses by some with pension spiking, which is done more by management and administration," he said. "The rank and file have given up a lot—they've given back on benefits, health care, pensions, work days, and furloughs to help cities and counties balance budgets. Spiking by a few has had a negative effect on the public's view of all public sector workers, and the misinformation has been used as another way to pit working people against each other. It's another method of dividing people, blaming workers when the abuses by banks are to blame for the foreclosure crisis and loss of tax revenues."
The Second Supervisorial District includes the cities of Hayward, Newark and Union City; the northern portion of the city of Fremont; and a portion of the unincorporated community of Sunol. Valle is being challenged in the Nov. 6 election by former Union City mayor Mark Green, former Assemblymember Mary Hayashi and retiring Alameda County Sheriff Mark Turnquist. Valle has strong labor backing, including endorsements by the Building and Construction Trades Council of Alameda County, Carpenters Local 713, Laborers Local 304, and the International Association of Fire Fighters Local 55.
"As your Supervisor, I am committed to accountable and responsible fiscal management that protects essential public safety, healthcare, economic and youth services," Valle said.
– Paul Burton