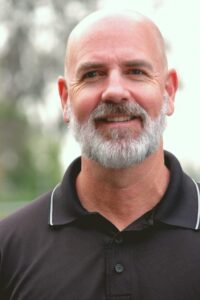 For more than 30 years Rob Stoker has committed himself to this industry wholeheartedly.   Currently holding the position of Building Trades Council of Alameda County President; he is also a proud member of Sheet Metal Workers' Local Union No. 104.  
Upon completion of his apprenticeship in 1989, Rob was employed by Monterey Mechanical Company in Oakland where he worked in several capacities—starting as a journeyman, to becoming the Sheet Metal Division Manager. During that time Rob also worked as a part-time instructor in SMW Local 104's apprenticeship program, and served as an officer on the SMW Local Union No. 104 Executive Board.
In 2006, Rob was elected Business Representative by the membership of Sheet Metal Workers' Local Union No.  104 where he discovered a true passion for introducing and encouraging men and women to seek a future in the unionized sheet metal industry.    Rob has also gained incredible satisfaction working collectively with other trade representatives at the Building Trades Council. 
Currently Rob is serving SMW Local Union No. 104 as the Political and Public Relations Director.